MSPA Convention held Friday, winners announced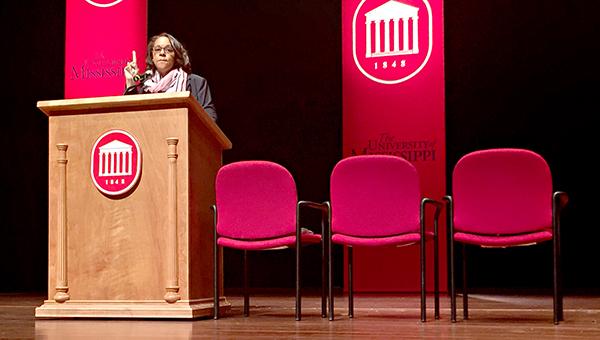 Student journalists from across the state came together Friday for the Mississippi Scholastic Press Association's high school journalism convention.
The convention is the largest gathering of high school journalists in the state. This year's convention saw 522 students.
"Student media becomes a bigger part of the school climate every year," MSPA Director R.J. Morgan said. "This year we saw record numbers competing in broadcast and social media categories, so I think that says a lot about where the technology is headed. But even on the print side, we get new programs starting up and competing every year. These students and their advisers are really doing some amazing work."
A total of 175 awards were earned by 34 schools at the #MSPA16 convention.
Students had to opportunity to attend more than 35 sessions geared to make their newspaper, yearbook, broadcast or literary magazine more exciting than ever.
The MSPA Statewide Convention was held on the historic University of Mississippi campus in Oxford, Miss.
After attending sessions, the students heard keynote speaker Rose Jackson Flenorl, a manager in the internationally-recognized FedEx Global Citizenship group. Flenorl was the inaugural keynote in the Pamela E. Hamilton Memorial Lecture Series, named after a former high school and college newspaper editor who died of lupus last fall at the age of 35.
Students enjoyed lunch in the scenic grove, and the event concluded with the annual awards ceremony in the Ford Center.
This was a great opportunity for students to cerebrate the year's accomplishments, as well as to learn some new skills to guide them on their path forward.
Three $1,000 scholarships were awarded to seniors: Joshua Clayton, St. Joseph Catholic School, Ed Meek Ole Miss Scholarship; Jesse Self, Nettleton High School, Mississippi State University Scholarship; and Kanisha Wade, Ridgeland High School, University of Southern Mississippi.
Jack Hall of St. Joseph Catholic School was the Mississippi High School Journalist of the Year. He was presented a $250 check from the Mississippi Press Association.
CLICK HERE FOR COMPLETE LIST OF WINNERS.