Roberson to be honored as 2017 Ally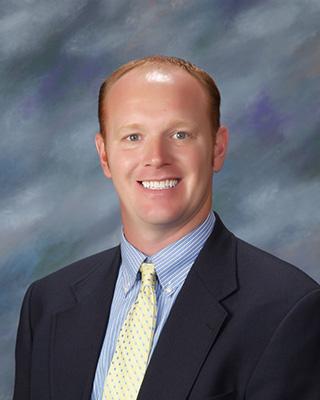 Hang on for a minute...we're trying to find some more stories you might like.
The Mississippi Scholastic Press Association is pleased to announce Oxford High School principal Bradley Roberson as the recipient of our 2017 Scholastic Press Ally award.
The award is given annually to someone outside the journalism classroom who has shown demonstrative support for a program. Recipients can range from a parent/community member to a school administrator or offical like Roberson.
Winners are nominated by the students and advisers they serve.
In a joint statement of nomination, the staff of the school's student newspaper, The Charger, wrote: "This year especially, our staff has explored stories related to our school and district that have been regarded as highly contentious. Even though these stories may have put our school in a difficult position, Principal Roberson has given our staff the freedom to cover the articles."
Roberson is in his second year as Oxford's principal. He
began his teaching career at OHS in 2000 and taught there for nine years before moving into school administration. Roberson left the district in 2013 and spent two years as the head principal of Senatobia High School before returning to Oxford High for the head job in 2015.
Senior broadcast journalist Gracyn Ashmore says: "Since Mr. Roberson has come [back] to Oxford High School, he has changed the entire atmosphere of the school. Students and faculty are now more likely to help each other and show more compassion throughout the school. His simple interest and trust in us to recreate his vision into reality through videos is refreshing."
MSPA director R.J. Morgan says Roberson is exactly the type person the Ally award was meant to honor.
"It's clear to me that the level of support and autonomy Mr. Roberson provides the journalism program has directly impacted their success and development, both as publications and as individuals," Morgan said. "MSPA is extremely pleased to have administrators like him who are willing to do so."
MSPA will honor Roberson at the Adviser's Luncheon (sponsored by Balfour Yearbooks) at our state convention next Friday, March 31. The luncheon starts at Noon in Lamar Hall on the Ole Miss campus and is followed immediately by our keynote address and student award ceremony at The Ford Center.
For more information, contact:
R.J. Morgan
(662) 915-7150